Contact Us:
You can call us during our business hours by simply phoning Jono and Jess on:
(03) 5174 4399.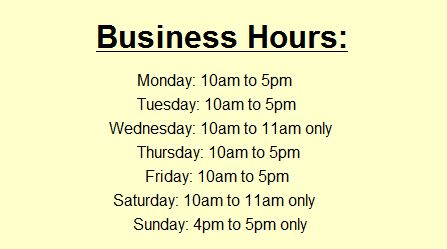 INSPECTIONS are most welcome during any of the business hours listed above by appointment.
CLOSED: We are closed* for business on New Years Day, Australia Day, Easter Good Friday, Easter Saturday, Easter Sunday, Easter Monday, Anzac Day, Labour Day, Mother's Day, Queen's Birthday, Father's Day, Grand Final Eve, Christmas Day, Boxing Day and New Years Eve.
*Closed means that pick-ups, drop-offs and inspections are unavailable on these days.
OUT OF HOURS: Please be aware that we do not do pickups or drop offs outside of our listed business hours, no exceptions, please don't ask. We have three young children and no staff. We value our family time and other commitments and believe our business hours are more than sufficient. *Anyone outside of these hours will be charged a $20 fee.

Getting to Cats Cottage:
We are located at 5 Turnbull Drive, Traralgon, Victoria, 3844.
We are on the Sale side of Traralgon, approximately 5km outside of the Traralgon town centre.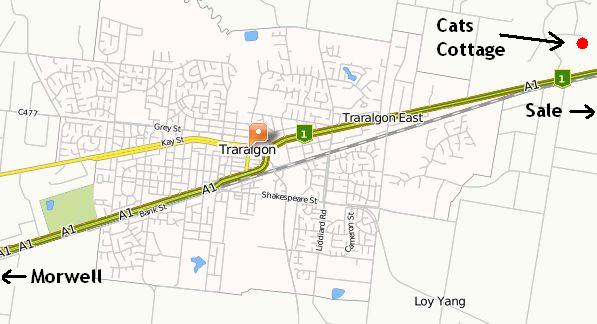 Following the Princes Highway towards Sale, turn left (or right if travelling towards Traralgon) at the last roundabout into Wilmot Court (it will be displayed on the big green sign at the roundabout). Then turn right into Turnbull Drive and follow to the end.